Raffia Maxi Pasticcino Bag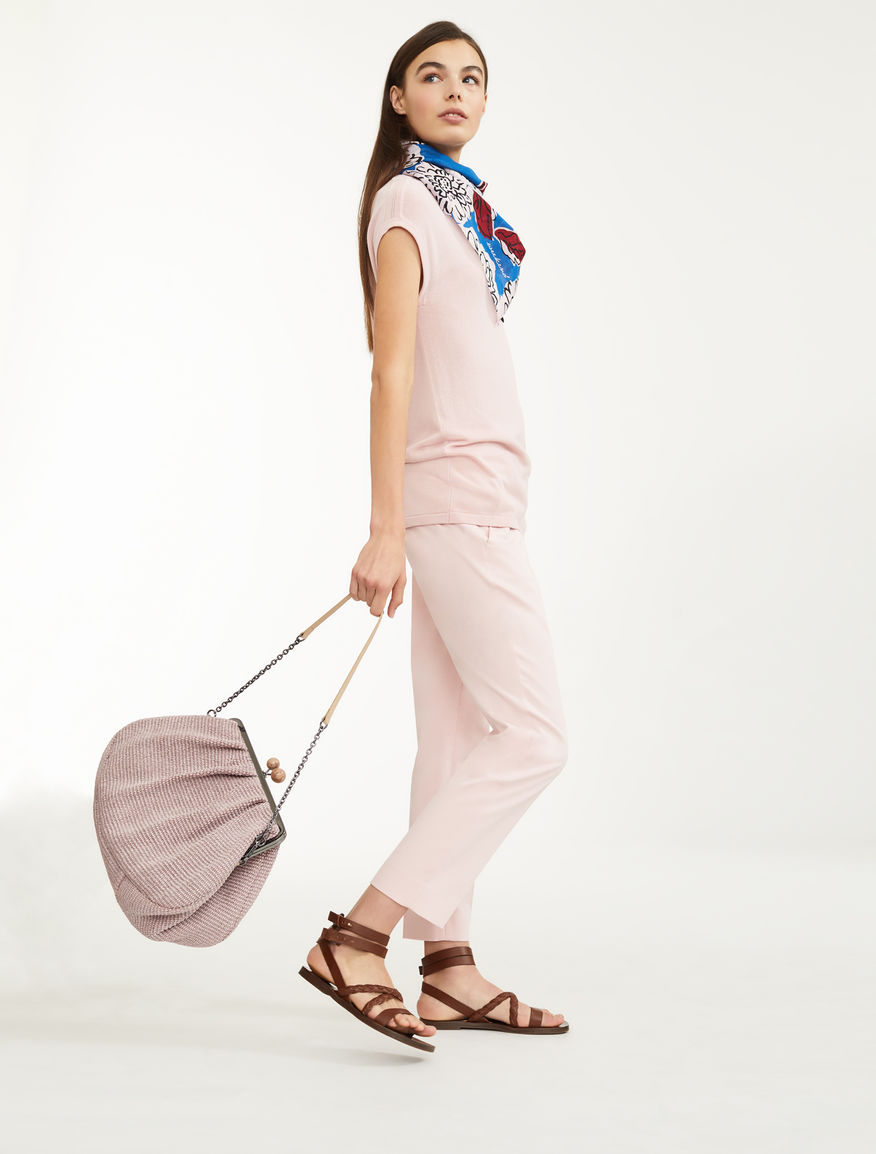 Raffia Maxi Pasticcino Bag
The Pasticcino Bag, the clutch that adds a touch of personal charm to your everyday style. Made of raffia, with striped twill interior with convenient pocket. The double detachable shoulder strap, made of leather or chain, lets the bag be worn crossbody, under your arm or as a handbag to create a versatile on-trend outfit. The deconstructed shape and purposefully oversized proportions make it soft and practical. Metal clip fastening with large customised Weekend Max Mara spheres. Measurements: 42x17x31 cm.
Contact us for more information
Product name:  PANARO
Product code:  WE5511149406015
Distributed by Max Mara S.r.l., registered office in Reggio Emilia (Italy), Via Giulia Maramotti 4, 42124 (IT)
See more jewelry, scarves and foulards, accessories.
Handbag in: 52% cotton, 48% nylon; Lining in polyester.
No special treatment is required to maintain our bags' appearance and functionality over time. You should always refer to a specialised centre for the cleaning of bags.