Metal necklace with pendant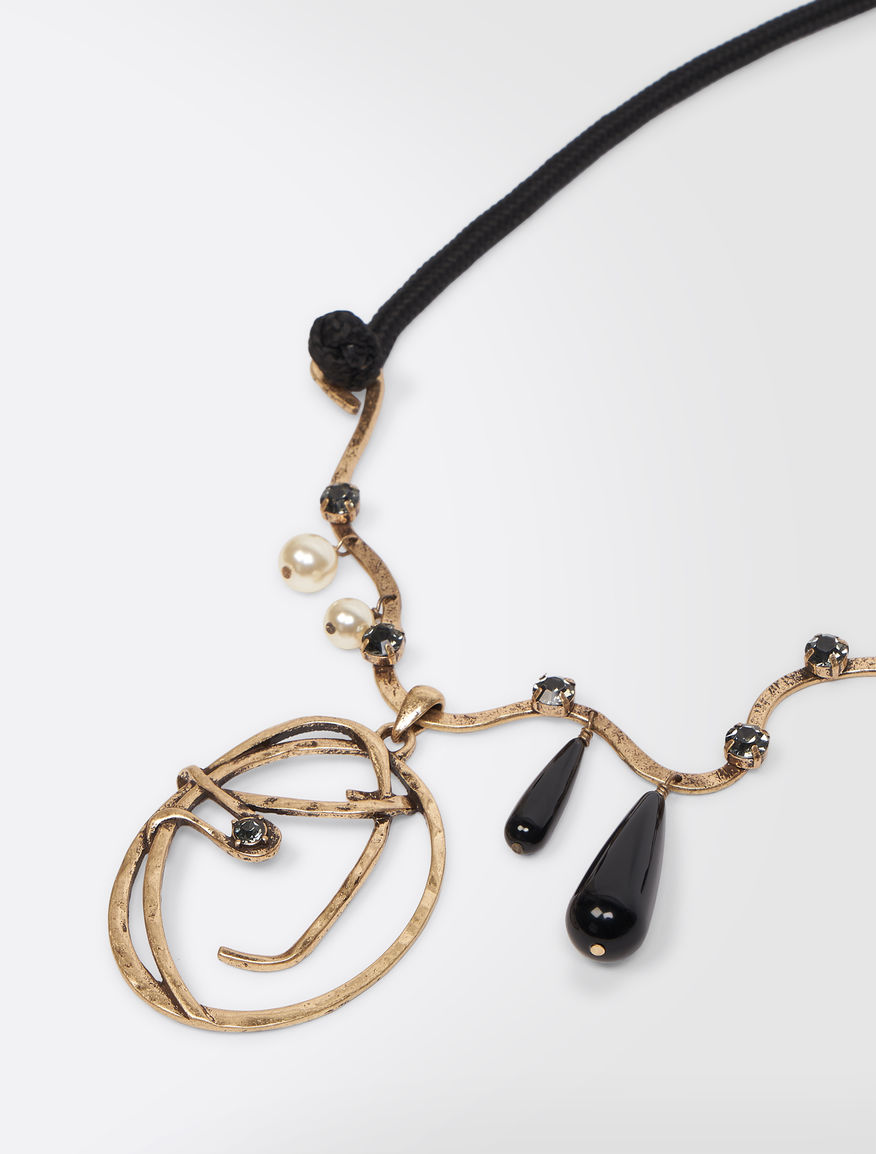 Metal necklace with pendant
Colour: black
Metal choker with personalised pendant and charms in resin and glass. Braided cord ribbon tie fastening at the back. Metal tips.
Contact us for more information
Product name:  BRANDY
Product code:  WE5756138206001
Distributed by Max Mara S.r.l., registered office in Reggio Emilia (Italy), Via Giulia Maramotti 4, 42124 (IT)
See more scarves and foulards, accessories, bags.
Style in metal; Style in glass; Style in plastic matter; With details in cotton; With details in polyester.
No special treatment is required to take care of our accessories. Normal care is sufficient to maintain their appearance and functionality over time.